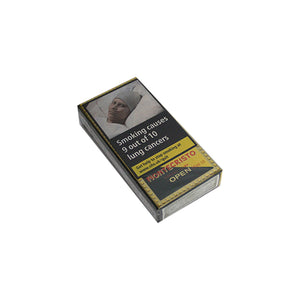 The Montecristo Open Mini Cigarillos are rolled from 100% Cuban Tobacco and are machined made in Cuba. 
The leaves used are harvested from the same plants that are harvested from the world famous Vuelta Abajo region. 
Due to the successful introduction of the Montecristo Open cigars, the blend is now also available as mini cigarillos.