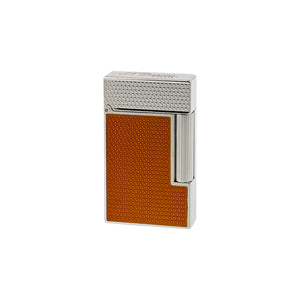 The Ligne 2 lighter now has a new collection with shiny, vibrant colours by combining one of the Maison's most precious techniques with lacquered guilloche work.
Large classic Ligne 2 lighter with palladium fire head finish, orange lacquer guilloche and crystal clear sound at the opening. Gentle and adjustable double flame.
Please note all lighters are shipped empty of gas.