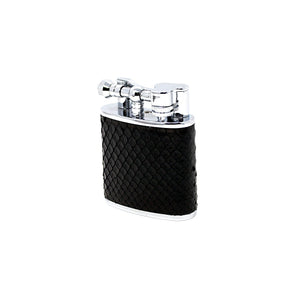 From genuine Python skin double jet flame table lighter in various colours.
Made in London. The East London workshop is where the creations come to life, giving J.Cure London a true British sophistication and style.
All products are hand made or hand finished by experienced artisans giving them a truly unique quality.